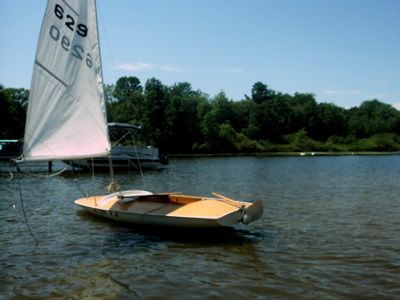 So, I have a new apartment! In one week, I will leave my familiar, safe, cozy haven in Astoria for a more rough and tumble year in Bed-Stuy. I can't wait. Plus, my new digs are bigger, nicer and cheaper than my current place, and I'm fairly certain my fresh new roommate and I will surpass the small-talk phase. Also, I'll be close to Prospect Park, a one-bus ride to Brian, and accessible to more interesting goings-on besides techno-pumping Euro cafes filled with frat boys and expensive coffee cocktails.
My trip to Michigan was fantastic. So fantastic, in fact, that I was supremely bummed to come back to New York. I miss trees and Lake Michigan and old friends and arguing with my family. My nephews are growing and growing, and with another arriving(!) in just two months, I wish I could make it back more often.
Jerry Stiller was behind me in the concessions line at the Norman Mailer retrospective last night. At first I wasn't sure it was him, but then I thought, "could anyone else possibly look like Jerry Stiller?"
The Pitchfork Festival in Chicago was a good time, but not as fun-filled as I had hoped. I understand the inevitable crowd congestion, but seriously, someone grossly overestimated the park's size and oversold the festival. When lines for bathrooms are 45-people deep and you can't wander five feet without trampling over someone, there's a problem. Also, what's with the new rambo headband fad and knee-high sandals resembling ankle braces? Someone fill me in.
Whatever, life is good. I've been spending entire days in the sun, drinking and being merry and dreaming and looking forward to the future.