Lately, I've been envisioning my entire apartment covered in blankets and compartmentalized into tiny rooms with different themes.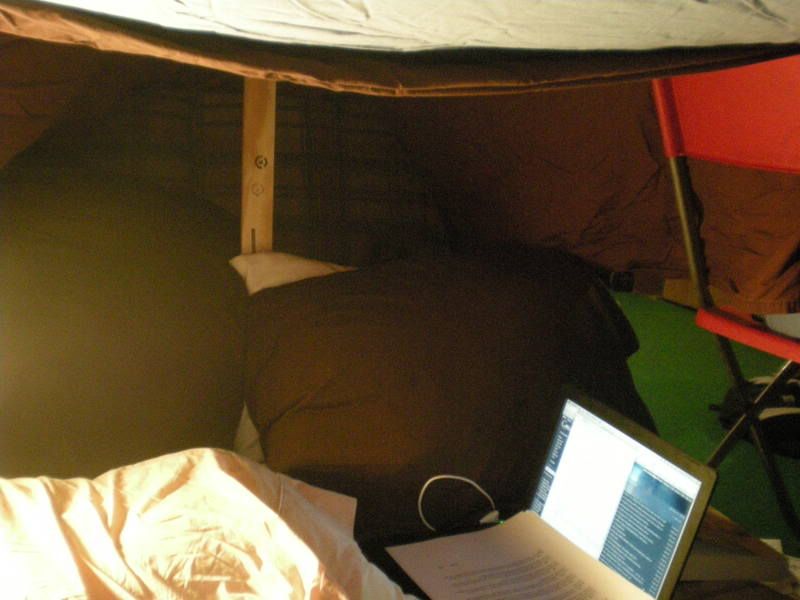 Because of scarce resources (and lack of skill when it comes to building large-scale things), I had to settle for just one tiny room. Attempting to arrange a cozy, warmly lit environment where both productivity
and
sufficient entertainment can be reached was a difficult task, but then I remembered--forts including the TV always increase value and success.
This is where I spent the better part of last week. Highlights: four hours watching
Freaks and Geeks
with Matt, five hours drinking wine and grading papers, two hours napping after drinking too much wine while grading papers, many hours writing very bad parts of poems, and eating a huge turkey sandwich picnic-style while watching
Welcome Back Kotter
.
Things I realized: Forts don't last forever. Eventually, the act of carefully climbing in and out of them becomes much too stressful. Also, it's possible that I'm too old for this.
...or maybe I just need to try harder.